Kentucky's Office of Energy Policy is participating in a regional collaboration with other states to launch an interactive map focused on electric vehicle infrastructure. A supporting webinar is provided September 13 to learn more. Find details below and register for the webinar. Additional questions can be directed to Kenya Stump, executive director, Office of Energy Policy, Kentucky Energy and Environment Cabinet.
Southeast States Launch Electric Vehicle Infrastructure Planning and Deployment Tool
September 7, 2021 By Cassie PowersTechnology InnovationTransportationElectricityEquity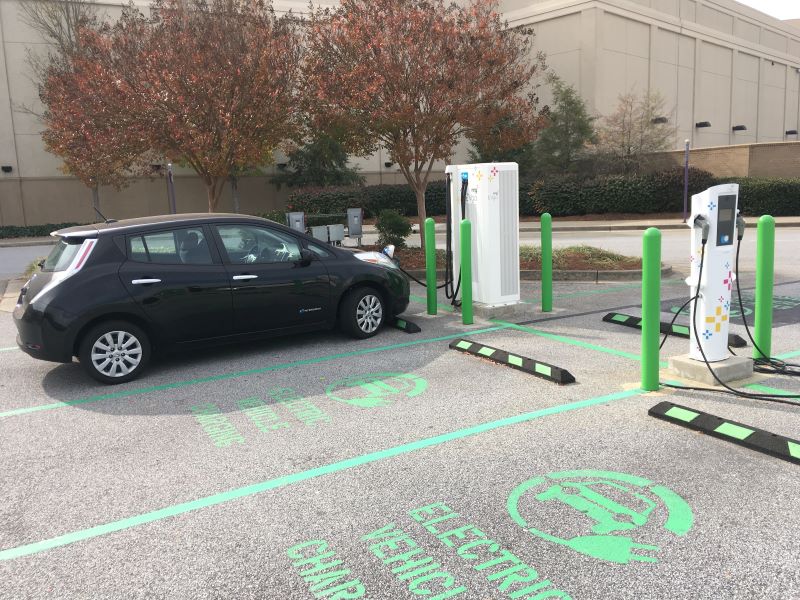 Source: Clean Cities Georgia, NREL 43005
States and territories participating in the Southeast Regional Electric Vehicle Information Exchange (SE REVI) have launched a multi-state electric vehicle (EV) infrastructure map to enable coordination across the region on EV infrastructure investments. The interactive map utilizes various data, including locations of current and planned Level 2 and DC fast chargers, state and national parks, Federal Highway Administration-designated Alternative Fuel Corridors, hurricane evacuation routes, social equity data, and electric service provider territories. Developed with input from each SE REVI participant, the map can be used to inform EV infrastructure investment decisions and to conduct education and outreach on EV infrastructure gaps and opportunities along priority corridors.
SE REVI will host a webinar on September 13 at 2 p.m. ET to review key features of the map and share information about the collaboration. You can register for the event by clicking here.
About SE REVI
SE REVI is a collaboration of State and Territory Energy Offices from Alabama, Arkansas, Florida, Georgia, Kentucky, Mississippi, North Carolina, Puerto Rico, South Carolina, Tennessee, and the Virgin Islands focused on sharing information and best practices and collaborating on EV infrastructure planning, policy development, and program implementation.
###